Industry solutions
On water, on land, and in the air: diversity from a single source
From cruise ships and trains, to transporters and aeroplanes: GEZE has for many decades been a reliable partner for customised, high quality transport technology solutions. Depending on customer requirements, we can deliver tailored special solutions from the areas of door, window and safety technology as well as automatic door systems. As well as increasing passenger and staff comfort, they also increase safety.
Comfort, safety, and aesthetics on board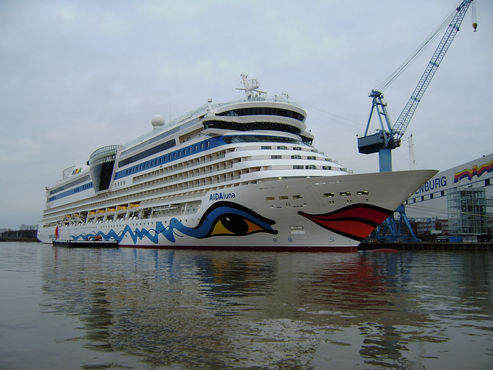 The AIDALuna Club Ship
On cruise ships or private boats, automatic swing or sliding door solutions by GEZE allow passengers to move from place to place easily and accessibly. Service is hygienic and without obstacles – thanks to customised sliding door solutions, for instance between the kitchen and dining room. At the same time, automatic door systems in entrance areas – for example in the form of a curved sliding door – are truly eye-catching. Manual swing doors, in glass for example, create an attractive and individual touch on small boat units in particular. Where light-drenched areas are preferred, fanlights with electrical window drives ensure a light, welcoming atmosphere – for example in the swimming pool or wellness area.
GEZE also offers solutions for cabin design: customised automatic sliding doors ensure easy and barrier-free access to cabin balconies. Custom-fit solutions such as automated balcony sliding doors can also be individually retrofitted completely in accordance with customer needs. Important for marine and shipping applications: door drives for automatic sliding doors can be designed to be corrosion and seawater resistant.
In addition, automatic swing door drives on cabin and bathroom doors offer accessible entry for people with restricted mobility.
Flexible room design with manual sliding wall systems (MSW)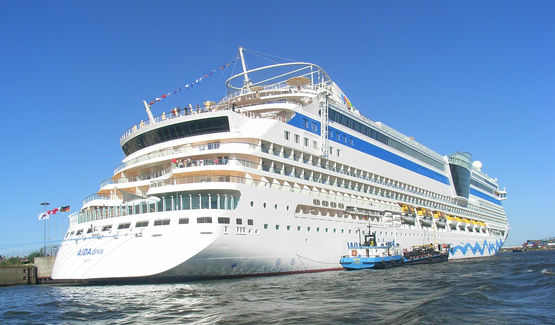 The AIDAdiva Club Ship
Manual sliding wall systems (MSW) promise comfort combined with transparent aesthetics. They can be used to create smaller or larger areas with ease – for example for shop-in-shop concepts on larger ships or to allow flexible use of ballrooms. An additional advantage: MSW ensure a pleasant indoor climate close to the partitioning wall, while seals on both sides reduce draught. GEZE solutions are in use on the AIDAdiva: an elliptical manual sliding wall system made of glass panes runs around the DJ console on the upper deck. This allows the entire area to be completely closed off or opened up manually as necessary without great effort.
Optimal safety on the platform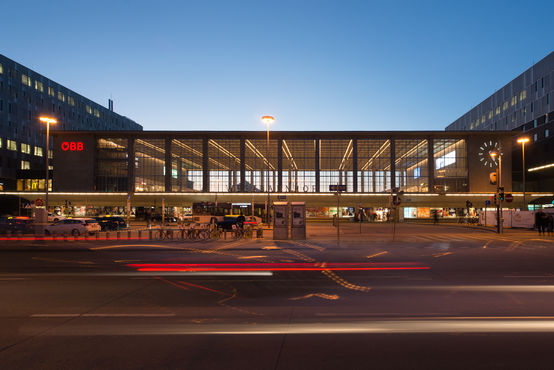 The Vienna Westbahnhof © Sigrid Rauchdobler / GEZE GmbH
The number of people needing to be carried quickly and safely by public transport, particularly in urban centres, is increasing year on year. GEZE solutions are in use at train stations: glass partitioning walls with automatic sliding door systems ensure optimal safety on the platform when trains are coming in. These are locked electrically, and can be unlocked manually in an emergency. Particularly given the future of driverless public transport systems, these automated systems provide an additional safety factor.
The same is true of funicular railway stations. To ensure passenger access to the funicular is safe and ordered, automatic sliding doors provide reliable opening and closing completely as required. Increased passenger safety allows trains to enter the station or terminal more quickly and so reduces the waiting time for passengers on board.
GEZE door systems in trains
GEZE door systems ensure comfortable movement within railway vehicles, for example as access to compartment doors, as double-leaf partitioning wall door systems or as single-leaf side entrance doors, perhaps en route to sanitary facilities. Whether an automatic sliding door or manual swing door, GEZE solutions impress with their high level of barrier-free passenger comfort, minimum installation space requirements and reliable opening and closing.
These individual demands can be met fully in accordance with customer needs.